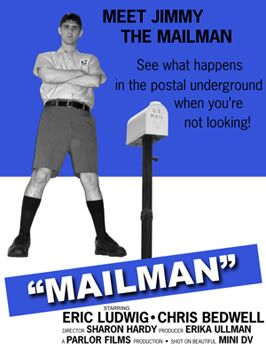 Check out the newest movie made by PSSMB's very own Sharon Hardy. "Mailman" comes to you from the super-genius husband-wife team over at Parlor Films.
It's 13 minutes long, so maybe while you're eating lunch or waiting around for the end of the day to arrive, you'll want something fun to watch.
Go ahead. Don't be scared.
Mailman

Add to My Profile | More Videos